Osprey's bags are all designed to make the most out of adventure and new exploration. Whether you're travelling light, looking for a bag for short journeys, or hauling heavy gear across the world, Osprey have created different bags to suit every occasion. With versatile bags that can alter capacity for every trip, combine backpack designs with suitcases, and include their famous strong and waterproof premium materials, Osprey have created the perfect travel solutions.
Here at Webtogs we love the Transporter duffle. With a range of different capacities and interchanging style, this pack is truly AdventureProof. It's easy to switch between the duffle and backpack design with padded backpack straps or a detachable shoulder strap that can easily stow in the front pocket of the bag. Crafted from a tough, durable and water-resistant TPU laminated nylon, this bag combines style, reliability, and a light weight all in one.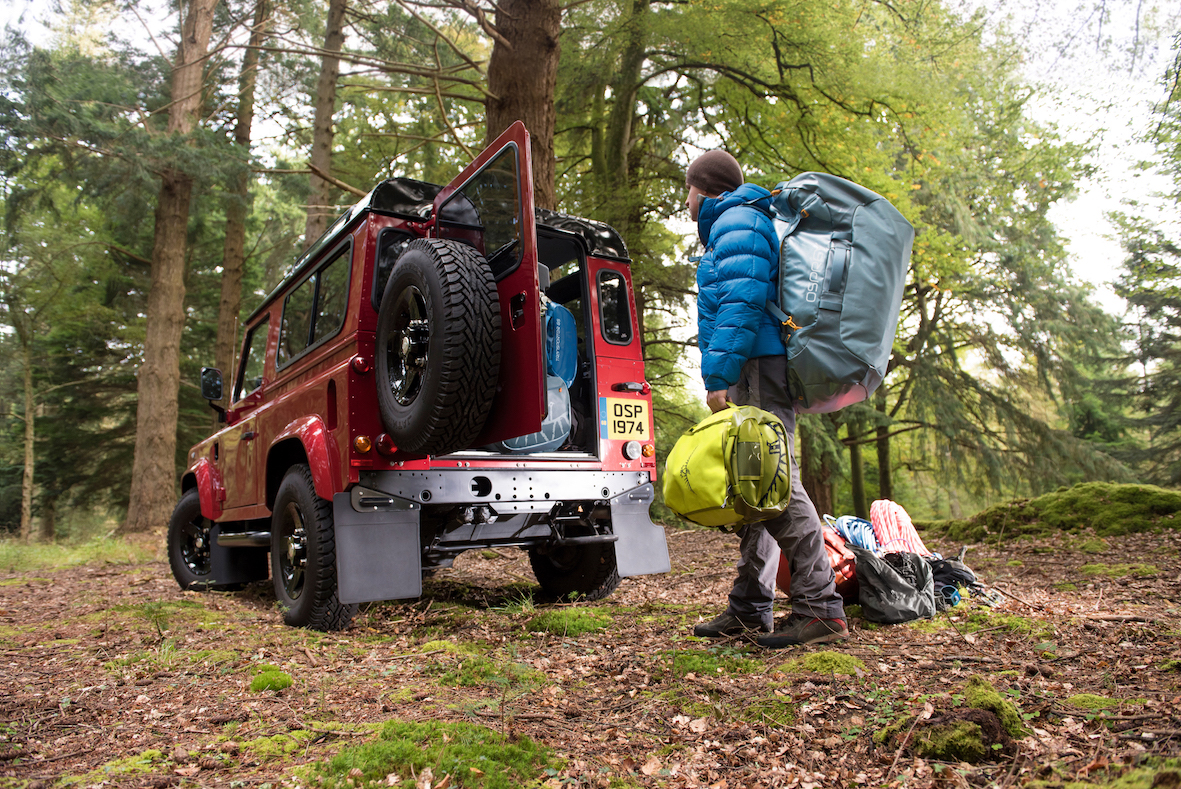 With a range of internal and external pockets, it's easy to organise your gear and keep important documents handy or safe depending on the circumstance, with extra features such as the internal key attachment clip, compression straps and ID card holder to keep all of your belongings safe. When you're not using the Transporter as a backpack, this bag features four grab handles, making your equipment easy to store and transport whether the bag is on a luggage rack, conveyor belt or the boot of your car. With a U shaped opening for easy access to your gear, the Transporter packs all of Osprey's unique and durable features into one travel-ready bag.

Fairview and Farpoint
Osprey are known for their designs that have been created to specifically fit men and women, and incorporated this innovative thinking into the Fairview and Farpoint travel bags. The Fairview for ladies features an ergonomically shaped hipbelt, harness, yoke and backpanel, whilst the Farpoint for men comes in an extra large 80l capacity, which can of course be used by women too. Both luggage bags feature a zip-away spacer mesh ventilated back panel to provide all day comfort and breathability, an important feature if you're looking for a bag you'll be travelling and walking with for a long time.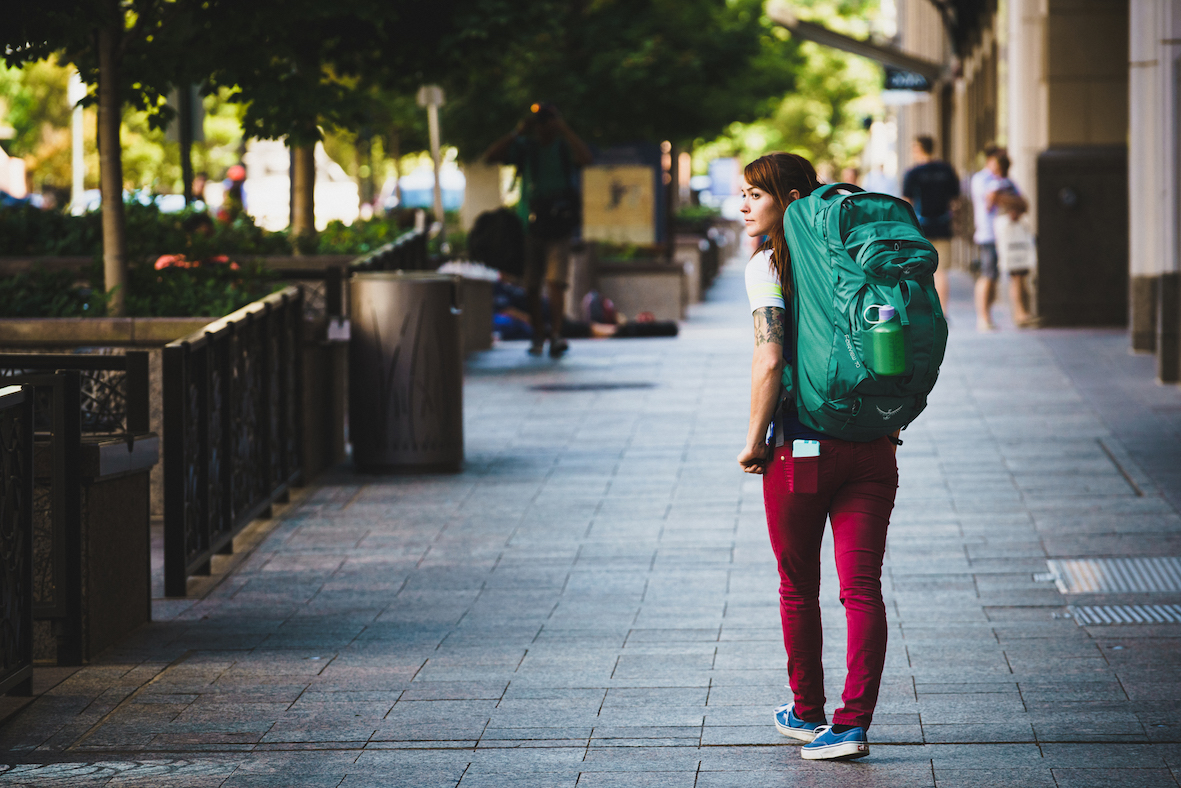 The Fairview and Farpoint bags were created for flexibility during travelling, as the perfect bag for changing capacities or if you want to take certain kit out with you whilst leaving other gear back at the camp or hotel. With a kangaroo style 13l daypack attachment, you can easily offload your gear for a lighter weight, or use the backpack on day trips to keep your essentials with you. Cushioned carry handles at the top and sides allow you to grab the pack off airport conveyor belts when the straps are safely and easily stored away for travel, and with a laptop sleeve and plenty of exterior and interior pockets, it's always easy to keep equipment organised with Osprey gear. Topped with an internal compression strap to keep everything in place, an ID card holder, internal key attachment clip, removable sleeping pad straps and lockable zippers, the Fairview and Farpoint make the ultimate travel backpacks.