Like us here at Webtogs Gear Guru, Teva love the outdoors lifestyle so have chosen to embrace the modern changes that comes with a 'go anywhere, do anything' mantra and designed a collection of footwear to match the need for fast-paced performance that works just as exceptionally on the asphalt as it does on the trail.
The #LightenUp campaign from Teva focuses on the need for a shoe, boot or sandal that merges the gap between comfort and performance with the addition of versatile style and function that is suitable anywhere you decide to walk.  This has led to two distinct new collections of Teva footwear; the Terra-Float and Arrowood for 2016, both of which use the innovative Float-Lite outsole technology.
Teva Terra-Float Sandals
The Teva Terra-Float sandal collection is an enhanced, modernised version if the Teva Original sport sandal that has tri-ring eyelets and webbing details, plus the proprietary Float-Lite outside.  All of the designs are made to achieve the most comfortable fit out of the box while being extremely light in weight. The men's styles which includes the Terra-Float Universal and Slide and Flip sandals that offer responsive support and lasting traction; while the ladies versions includes the Teva Terra-Float Livia, Lexi and Nova sandal which have more feminine colourways and strap styling.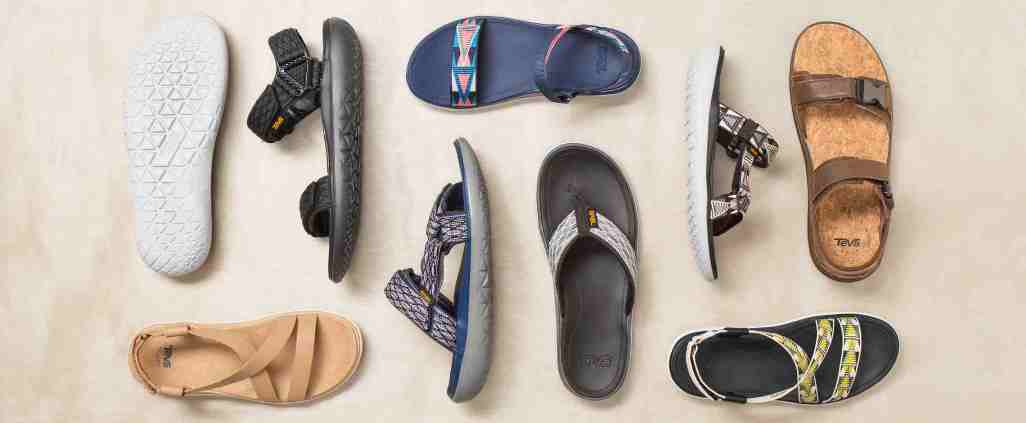 Teva Arrowood Boots & Shoes
The Teva Arrowood collection is a year-round design that also incorporates the new Float-Lite outsole along with the midsole that uses the same technology as well.  This means that traction and grip are maintained across most kinds of terrain, the level of cushioning is high and quite durable for long treks and wear, plus are very lightweight.  The Teva Arrowood Lux Mid WP boot is available in gender specific fits, sports full grain waterproof leather and has plenty of stability and support on offer.  The lower profile Teva Arrowood Lux WP shoes have the same levels of performance as the mid-height boots, just feature s more slimline design.
In addition to these two key footwear designs for the Teva Lighten Up Campaign Teva have also some more casual styles of boots which includes the Teva Durban Leather and Nopal Ladies boots; the Teva Sterling Chukka Leather shoes if you prefer an all-round day wear footwear or the stylish Delavina Mule slip-ons or Nopal women's specific style of boot.