Staying safe is an important, though sometimes overlooked aspect of any adventure spent in the outdoors so when the opportunity to add some extra elements into your gear its well worth taking it. Adventure and active lifestyle backpack and bag specialists OverBoard have designed a new range of Pro-Vis Waterproof Bags that enable the user to be more visible while being able to utilise the durability and performance found with all other OverBoard products.
The OverBoard Pro-Vis Waterproof Bag collection uses both standard yellow high-visibility along with orange depending on requirements, both of which are best suited in ensuring that they and the user is visible in low and no light conditions. Durable PVC fabrics has been used for each of this range from OverBoard so that not only are they able to stand up to plenty of use and wear, but are weather proofed against not only water, but snow, dirt and sand as well. This means that the Pro-Vis Bags from Overboard are suited to any environment or climate you are likely to encounter.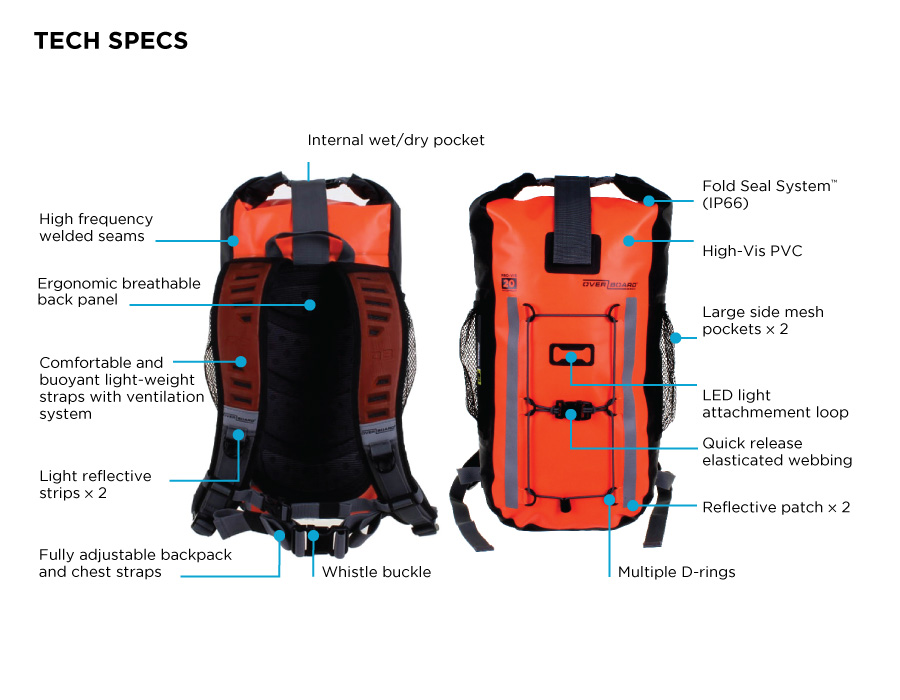 As outdoor professions and recreational activities can vary in what they involve the OverBoard Pro-Vis Waterproof collection includes decent capacity Dry Bags, 20 and 30 litre Backpacks and a more spacious 60 litre OverBoard Duffle Bag to cover every eventuality. So if you need to stay visible and easily find your gear when there is little light available the Over Board Pro-Vis Waterproof Bags are ideal.