Words by Oliver Stradling 
Sustainability is at the core of everything we do. 
That's why we are proud to be launching our tree per order initiative on ALL Webtogs orders! But don't give us a pat on the back for this, we're launching our rewilding  initiative to celebrate the fact that we have cut our direct scope 1 and 2 emissions by 93.5% relative to 2018, and smashed our Science Based Targets 9 years early…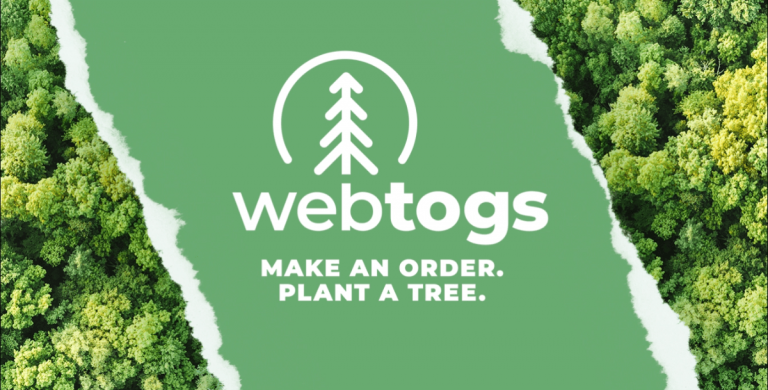 Trees are cool, but only if we are reducing our emissions in line with 1.5 degrees. Here at Webtogs we won't be hiding behind yet another climate initiative shielding our inaction: carbon neutral, planet positive, carbon negative… We love a challenge, we love the planet, and we know we owe it to our customers to do the real work of reducing our emissions year upon year. 
Empty promises / too much talk…
However, currently our industry is plagued by a lot of talk and not enough action – the hard part of sustainability! It has never been easier to become a certified carbon neutral, carbon positive or carbon negative company – many of these claims being false pretenses for polluting businesses not actually doing the hard work of reducing their emissions. Being 'carbon neutral' means purchasing a carbon credit for every tonne of carbon that you emit – some carbon offsetting companies do brilliant work, however the market is inundated with low quality offsets which more often than not fail to deliver the carbon offsets they claim. In fact, ~85% of projects fail to deliver (Oku Institute). 
In addition, the universal metric of carbon offsets is the £/tCO2 which is flawed as there is no metric of quality, level of additionality and permanency – the result being that companies with limited sustainability budgets are incentivised to invest in lower quality and non additional carbon offset projects. At the end of the day 100 carbon credits is 100 carbon credits, they could either be carbon removal credits or shady methane burning projects! One of our main reasons for not pursuing the carbon neutrality route is the lack of standards and regulation and until this ambiguity is addressed in the upcoming ISO14068 Carbon Neutrality standard we won't be pursuing carbon neutrality.
Webtogs is not carbon neutral, no business is. The adventure gear we sell has a 'product carbon footprint' from the production and transport to our warehouse. Our warehouse requires energy to run, our web servers result in carbon being released, our recycled cardboard packaging has embodied carbon and so does the delivery to your house. What we are trying to say is that every product has a carbon footprint, and no certification or label can change that. 
The real work.
But what can tangibly reduce the associated carbon from the products we sell is influencing our suppliers and brands to move to renewable energy contracts, increasing our solar PV on our warehouse, giving customers the choice to choose low carbon delivery, innovating more granular ways to measure our carbon footprint and identify hotspots. We are proud to not be carbon neutral, because we do the real work! 

In fact we have reduced our direct scope 1 and 2 emissions by 93.5% relative to 2018 – that means our direct operations release <10 tonnes of CO2 per year. This achievement is reflected by our Science Based Targets commitment being surpassed 9 years early, which requires businesses to reduce their direct emissions by 50% by 2030, the percentage reduction required to keep warming under 1.5C. We are one of the 1500 companies globally taking action under the Science Based Targets initiative, which aims to show that carbon can be decoupled from economic growth. Our reductions were achieved by switching to a 100% biogas contract, 100% renewable energy contract in our warehouse, increasing our warehouse solar PV so that it now accounts for 23.5% of our warehouse electricity, installing a greywater system (yes water has a carbon footprint too) and many other projects. 

It would be deceiving to not mention that for online retailers the biggest impact factor for our footprint is our scope 3 emissions, which account for 99.47% of our emissions (2019). These are our value chain emissions from freight, product and other indirect carbon emissions. Unfortunately, reducing scope 3 emissions is incredibly challenging as we have to influence processes and decisions which are often out of our control. Luckily at Webtogs we love a challenge, especially when it's related to climate change. We are ramping up our sustainable gear listing to get brands to increase the number of low carbon sustainable items, offering a 'greener delivery' option at checkout (the lowest carbon delivery option we offer), putting pressure on our freight providers to electrify their fleets and reduce their emissions in line with the Paris Agreement, and are influencing our suppliers and brands to take the POW pledge with our charity partners Protect our Winters. The result of this work is that since 2018 we have reduced our scope 3 emissions by 490 tco2e (9.1% decrease 2018-2019). 

Future outlook?
Having reduced our total emissions by 11% (-612 tco2e) since 2018 (2018-2019), smashed our Science Based Targets, commencing to launch the world's first 'greener delivery' and said no thanks to carbon neutral certification, what's the next step for Webtogs sustainability efforts? In regards to carbon mitigation we will be planting a tree per order from now with our partners Eden Reforestation who work with Ecosia, Brewdog and other sustainability champions. 
The aim here is to sequester our unavoided emissions via nature-based tree planting in Kenya. Eden Reforestation Projects is planting afromontane species within the Kijabe Forest. The reforestation efforts in the Northern Coast focuses on planting mangrove and coastal forest species. The international team in Kenya has planted over 1 million trees and is continuing to expand planting efforts. 
Each Webtogs order on average (total scope 1,2+3 CO2 / annual orders total) is responsible for 3.3 kgCO2e per order ( doesn't include product CO2 or inbound freight CO2) and each tree planted will sequester 12.3 kgCO2e in the first year alone – each tree will therefore sequester ~3.8 times more CO2 than our we emit. We are proud to have gone down the most legitimate route possible with our planting efforts – Eden only plants native species and are primarily a 'poverty alleviation' non profit meaning this work has broad social benefits. We are also a huge fan of the holistic biodiversity benefits that comes with rewilding – a non measurable that is often forgotten about in life cycle analyses, yet is critical for planetary health! 
In addition, we have based these calculations off of the year one carbon sequestration, not the amount of carbon captured over ten years as so many other businesses do. We've done this as we are in a climate crisis and only want to base our carbon calculations on carbon sequestered immediately, not in the distant future.
Our tree per order initiative is awesome and we hope you are stoked on it, but don't be fooled and read between the lines – we are FAR more excited and motivated by doing the real emission reduction work and your other favourite brands should be too! You can put pressure on your favourite brands that we stock to sign up to Science Based Targets which is the most formidable climate initiative around and is based on climate warming scenarios.
Conclusion.
There is a 1 in 6 chance we have already surpassed the ability to limit global warming by 1.5C…   Pair this with the fact we must reduce emissions by 50% by 2030 and with COP26 occurring in the UK in November 2021, we realise that now is the time to make our voices clear and stand up for what we think is right.
The IPCC's definition of net zero is: "Net zero carbon dioxide (CO2) emissions are achieved when anthropogenic CO2 emissions are balanced globally by anthropogenic CO2 removals over a specified period." The most important word in this definition is "globally" as it suggests that one company on its own cannot be carbon neutral, but can only contribute to global carbon neutrality. 

It's a collective team effort!

It is our commitment to our customers who rely on the natural environment to use the products that we sell to do the right thing for the planet. We're being bold by reducing our emissions, year on year, and saying no to all the bul***** greenwashing that is out there.
So next time you order from us we'll plant a tree. But just remember that we've reduced our direct emissions by 93.5%!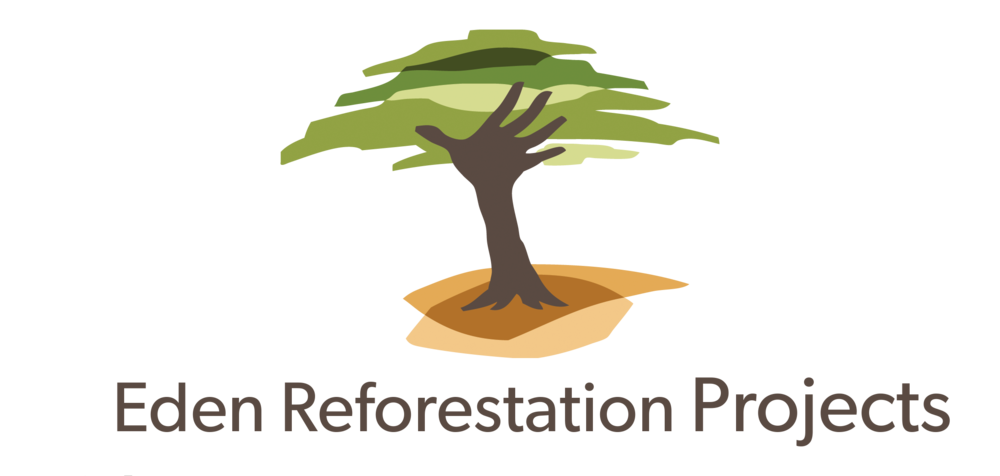 *Eden Reforestation Projects is a 501c3 non-profit whose mission is to provide fair wage employment to impoverished villagers as agents of global forest restoration. We hire the poorest of the poor to grow, plant, and guard to maturity native species forest on a massive scale. Follow the link to find out more about Eden Reforestation Projects: https://edenprojects.org/