Internal frame backpacks have been a staple for Lowe Alpine for a number of years now and their continued design innovation has led to advancements in the new Lowe Alpine Backpacks collection in 2016.
AirZone Technology
At Gear Guru we previously featured the re-design of the AirZone technology which is included in the latest offerings from this years' fresh arrivals.  The highlights of Lowe Alpine AirZone include; the tensioned mesh used on the back panels, hipbelt and shoulder straps which  in addition to being very comfortable are highly breathable as well; and the sizeable cutouts on the back panel and hipbelt both dramatically increases airflow while keeping the weight low and using much less material in manufacturing.
Mesh & Foam Back Panelled Packs
As many people prefer the feeling of the original Lowe Alpine internal frame design there are specific backpacks in the 2016 collection that use a moulded foam construction with a mesh fabric cover that simulates the feel of an internal frame while giving much more breathability than previously.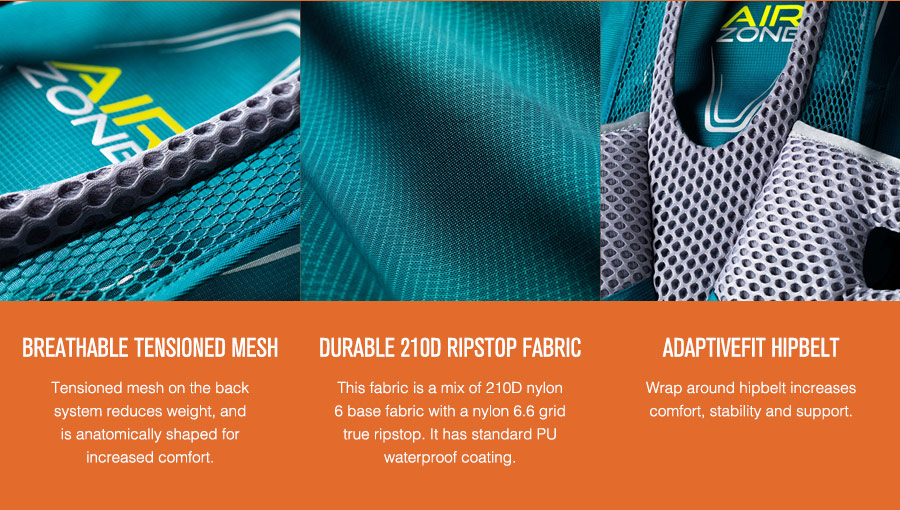 Practical Gear Organisation
These 2016 Lowe Alpine backpacks may have a slim design but house everything you need to not only comfortably carry your gear but organise it all sensibly for ease of access on the trail.  There are a range of available litre capacities that stems from 18 – 100 litres depending on how long the trip will be in addition to (relative to which backpack chosen) organisation options like attachment points, equipment loops, trekking pole grippers, a waterproof rain cover and more common elements such as hydration pouch compatibility, bottle and hip belt pockets.
There are even safety features that include an integrated whistle, LED attachment point and an SOS panel with instructions for giving an emergency distress signal with the whistle, a flashlight and also includes a list of international emergency numbers.
Lowe Alpine Backpacks for the 2016 season along with other pre-existing ranges and collections are available from Webtogs.