Here at Webtogs, we're incredibly excited to announce that we're stocking the fantastic new backpack from Lowe Alpine; the Aeon. With both top loader and zip entry packs to choose from, the new Aeon is a new multi-activity backpack packed with practical and technical features to make the most out of every outdoor activity.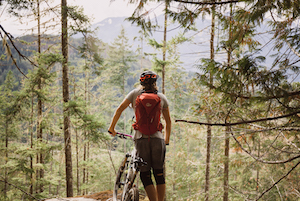 The Aeon comes in a sleek design with multiple colours and sizes, and is crafted to fit the need of a 'one pack does all' solution to every carrying need. The clean, simple design combines versatility with total reliability to create a backpack that works for every occasion as a technical day pack that is completely at home in the mountains. The new Aeon includes 4 hero features, along with a hydration bladder compatible design, compression straps, a mesh stash pocket along with side pockets, a bike light holder and a pole system.
The Flexion Harness on the Aeon is an ultra-thin shoulder harness that contours the body for the perfect fit and ability to spread any load evenly, whilst allowing maximum arm movement and flexibility. Lowe Alpine have thought through every part of this backpack to shed off any unnecessary weight making these ultra-thin straps incredibly lightweight, but the straps still stay comfortable on your shoulders all day.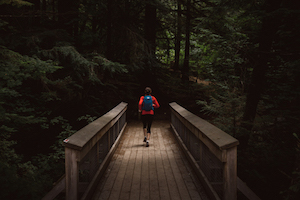 Everyone is different, so it's important to consider the Velcro back-length adjustment system. It's easy to adjust the height of the backpack with the clear guide lines and Velcro pad, which, along with the adjustable harness, ensures the perfect fit and premium comfort.
No technical backpack is complete without a back that keeps the load comfortable whilst keeping your back cool at the same time, and the Air Contour back system makes use of mesh ventilation and innovative fabrics for superior comfort. The highly ventilated, full-contact back system offers a stable, body hugging and supportive fit for all day comfort, but still allows air circulation which reduces the build-up of perspiration on the back.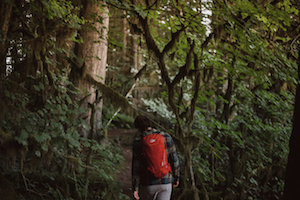 Finally, the build of any backpack is arguably the most important part, and the TriShield fabric coating is both lightweight and tough, and the strong nylon means there's a high abrasion rate that's lightweight at the same time.
In all, if you're looking for a technical multi-activity day pack that won't weigh you down and will stay comfortable through every adventure, the new and exclusive Aeon provides a sleek yet functional design suitable for any journey.
The Lowe Alpine Aeon will be available at the beginning of November.