They say that everything is better with Bluetooth added and that is certainly the case with the customisable Petzl Nao+ Headlamp that we have had the chance to look at here at Webtogs Gear Guru.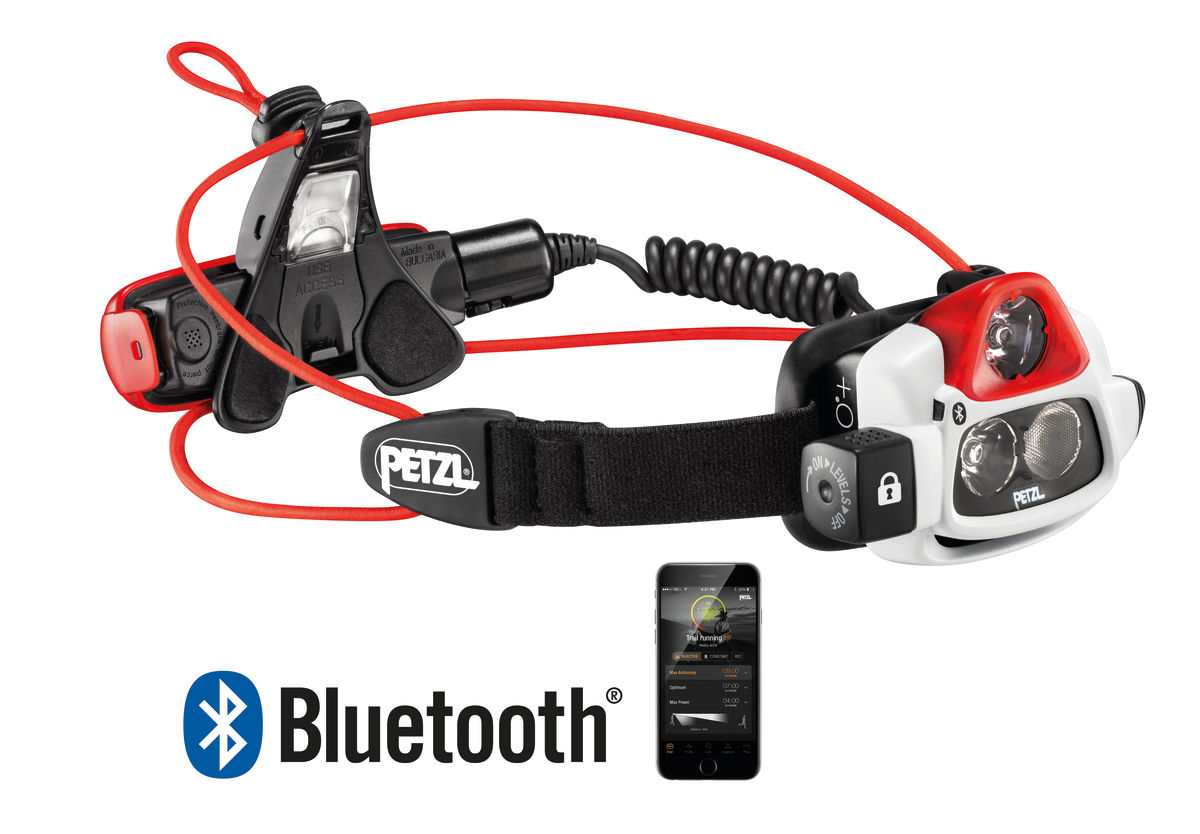 The Petzl Nao+ headlamp has an impressive powerful 750 lumens that can be customised in terms of the type of beam pattern, overall burn time and also brightness all through the innovation that is the MyPetzl Light smartphone and tablet app.  Connecting to the app via Bluetooth means that this Petzl Nao+ head torch can be monitored in real time to determine the battery life and make adjustments to the performance depending on the conditions and activity being undertaken.  Lighting profiles can also be accessed which includes trekking, backpacking, mountaineering and trail running; all of which have been specially created for those activities, plus the MyPetzl Light app can also be used to make bespoke profiles more accurately suited to personal needs.
Reactive Lighting technology is featured on the Petzl Nao+ as well which is uses a light sensor that will automatically adjust both brightness and beam pattern so suit the ambient light in order for the user to get the most out the battery charge.  Relative to either the six and a half hour or full twelve hour burn time, the Reactive Lighting will self-regulate between maximum power or autonomy settings for the best possible efficiency during use.  Alternatively the Nao+ can be set to constant lighting mode also.
The beam lighting options allow for the combination of a wide proximity beam and a long-range focused beam to give the best two options for no and low light visibility.  If you decide not to use the MyPetzl Light app then the red indicator light will show how much of the battery level remains.  The Lithium-Ion battery is rechargeable via a micro USB port and has the option of being worn either on the stable, fully adjustable headband, or if combined with the Nao+ belt kit accessory can be worn on the body which reduces the weight on the head while helping to keep it warm in cold conditions to sustain the charge for longer.
Versatile use and high performance make the Petzl Nao+ Headlamp a must for any adventurer.