(Words by Oliver Strandling)
What it means for our future and how you can get involved.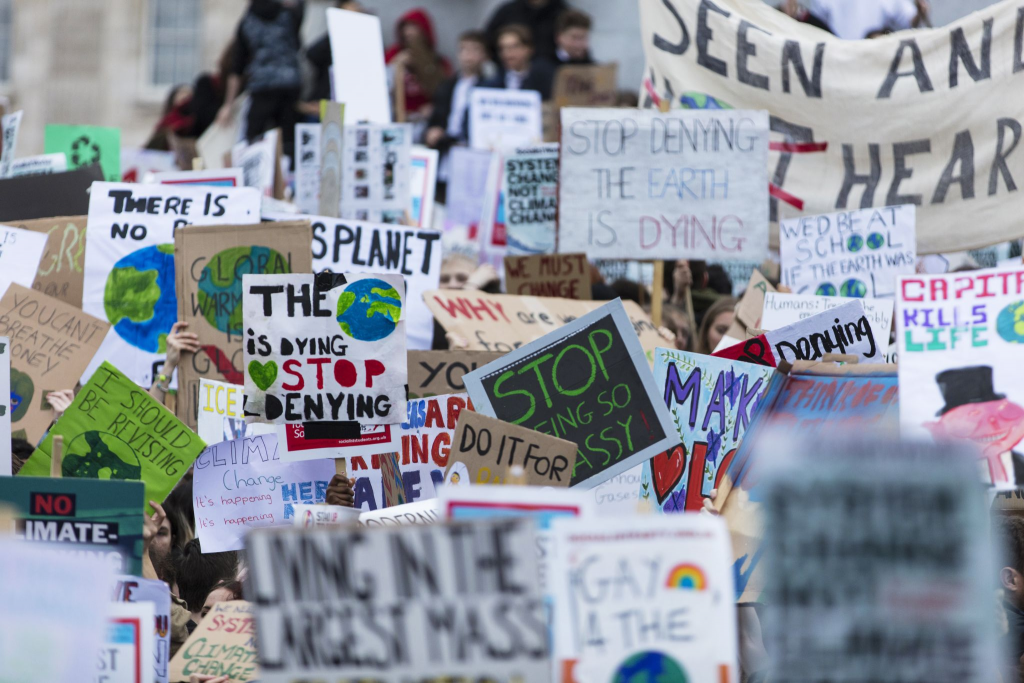 ​​Despite climate policy being in the public spotlight for around three decades, and at the forefront of world leader agendas for the last decade, it seems funny that we are still waiting on 'the next IPCC  report. This is to say globally leaders are in a state of 'climate action procrastination'… which doesn't sit right with us.

What infuriates us about climate laggards is that the IPCC have made it unequivocally clear, again and again, that we have until 2030 to mobilise policy action and reduce emissions to 'limit a climate change induced catastrophe'. 

More recently, the 'Code Red' IPCC report has attracted media attention and ahead of COP26 which is occurring in our backyard, in Glasgow in November, there is no better time to get involved and influence your local councils and MPs ahead of this conference, which hits at a teetering point for climate catastrophe. Dive in below.
What is COP?
Summary
COP stands for 'Conference of Parties' and is essentially an annual climate meet of all 197 members, hosted by the UN as part of the UNFCCC (United Nations Framework Convention on Climate Change). 

You're probably wondering when it started. As a result of the 1992 Rio Earth Summit the UNFCCC was curated – it is essentially the world's leading climate change framework and brings together scientists and world leaders annually to develop climate mitigation pathways.

Highlights
The very first COP occurred in Berlin in 1995; COP26 won't just be the 26th gathering of climate actors, but also the most important as it is the last big COP event before climate catastrophe is well and truly locked in.
The 2015 COP resulted in the world renown Paris Agreement, signed by 195 countries representing 88% of global emissions, which the USA famously rejoined recently. This agreement binds members to reduce emissions in line with a 2C warming pathway and aim for 1.5C. 

COP26 discussions
To date, world leaders have to an extent been all talk and little action. For example, the voluntary pledges made in the Paris deal, if met, would 'only add up to one third of the emissions reductions necessary'  for a 2C warming scenario; the result being that we are on track for 2.7C warming under current ambition…

As Boris Johnson puts it, the agenda for the event is "coal, cash, cars and trees" (BBC). Members are hoping that through exiting from coal, increasing climate finance for reduction strategies in the developing world, transitioning early to electric vehicles and reducing deforestation global emissions can be cut by 45% by 2030. 

What are IFG doing about it?
The Paris Deal in 2015 made it painstakingly obvious to us here at IFG: to reduce our emissions in line with IPCC emission reduction pathways! It's now 2021 and we are proud to announce that despite growing larger as a company we have reduced our scope 1 and 2 emissions by 93.5% since 2018. 

We are therefore going above and beyond our Science Based Targets and Business Ambition for 1.5C which require us to reduce in line with net zero and we hope that others will follow us in switching to 100% renewable energy contracts and increasing solar PV after COP26. 

Clever accounting won't fool the climate this decade – we admit that our indirect scope 3 emissions are more difficult to reduce as we await our supply chains to decarbonise their direct emissions. Instead of letting perfect be the enemy of good, we are guiding our customers to their lowest CO2 delivery option at checkout, which we call the 'Greenest Delivery'. This is just one attempt to lower our indirect emissions.

What are our charity partners doing?
With our climate charity partners Protect Our Winters being based in Scotland, it comes as no surprise that they have just launched their biggest campaign to date, in the lead up to COP26.

The campaign, Divest the Dirt, highlights that the money we're saving for our future, in state pensions, is ultimately destroying it. Despite 75% of local UK councils declaring a climate crisis, local government pensions hold investments of nearly £10 billion in fossil fuels. 

Protect Our Winters UK is an outdoors climate action charity helping passionate outdoor people become effective climate advocates to achieve systemic solutions to climate change. The outdoors is great. Getting dirty is good. But while you're out there getting dirty on your favourite trail, up a hill, or in the woods, local councils are getting your taxpayer money really dirty. There's about £2.6 trillion in UK pensions alone and a lot of it funds harmful industries like fossil fuels, tobacco, and arms (Source: Make Money Matter). 

Investing pensions in fossil fuels is fuelling climate change and undermining local, national, and international commitments to tackle the climate emergency. 

It's time to Divest the Dirt and luckily divestment is simple. It means moving money from one place to another. From investments in dirty, climate-destroying industries like fossil fuels, to feel-good, sustainable investments like renewables. There are sustainable alternatives to fossil fuel investments, and so far, 18 local government pension funds in the UK have made either full or partial divestment commitments. It's time that the rest join them. You have the power to help us make it happen now.

How can you get involved?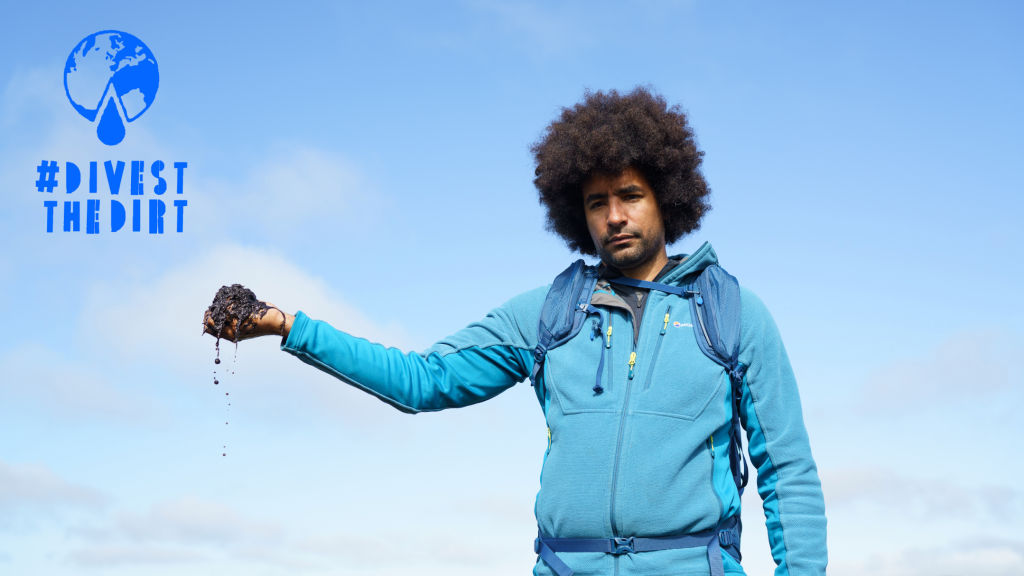 Taking action:

Ask your council to divest
Send an automated email to your local council in less than sixty seconds
Choose ethical pensions
Every exchange of money is an investment. 
The majority of us are auto-enrolled in 'default fund' pensions, which "nine times out of ten, pension savings are going into tobacco firms, oil and gas majors, mining, big pharma and big banks: social, climate and environmental breakdown, in other words" [Good with Money].
Ask your employer to divest
If your employer has you enrolled in a 'default fund' ask them to enrol you in an ethical fund pension. That's it.
Donate
If the Protect Our Winters campaign has influenced you and you want to join the fight, why not donate to them and help them increase their influence.
Make each decision count
Consume less. Buy long lasting gear. Move away from fossil fuel based materials such as plastics. 
Say no to landfill when you shop and choose Plastic Cutback items from Patagonia and The North Face
Follow Protect our Winters UK 
Learn more about how to influence sustainability policy in the lead up to COP26
Share the Divest the Dirt campaign on social media 
Tag your favourite brands so they can get involved 
Hashtags: #DivestTheDirt
Caption 1:  Public money is funding the climate crisis, it's time to Divest the Dirt 
Caption 2: Pensions are supposed to fund our future, but instead they're destroying it
Full asset pack for businesses
Hopefully, this blog has you fired up to stay informed during the lead up to COP26 and feel empowered that the climate crisis is not completely overwhelming.

Individual climate action is fantastic, do as much as you can! What we must remember however, is that climate mitigation is a multiplication problem, not an addition problem. Individual lifestyle changes add up, but lack the multiplication effect needed to induce big policy changes. Changing your pension to an ethical fund is ~21 times more impactful than changing your diet and reducing air travel. Writing to your council to divest further multiplies your mitigation action.

We strongly believe that we are doing our part for the climate, but reaching net zero and reducing emissions is a collective effort – with enough support we can influence other companies to join the fight.

Let's work together to influence a better future.